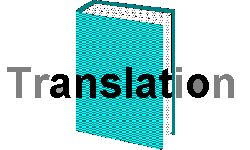 New Engineering Services can provide you with first-class translation services. We strive for 100% customer satisfaction. Try our services. You will be glad you did.
From simple business correspondence and documents for business discussions to technical translations requiring advanced expertise, we can do a translation suited to your needs. Tables, layouts, drawings can be maintained in the translated material and the final product delivered to you on floppy disk, via e-mail or by FAX.
We are a team of technically knowledgeable, native language translators. Repeat business is very important to us and that is what we strive to achieve. Each project is treated as an important, repeat business marketing tool. If we do our job well, the customer will come back.